Average Sale Prices Continue to Climb in Jackson County MI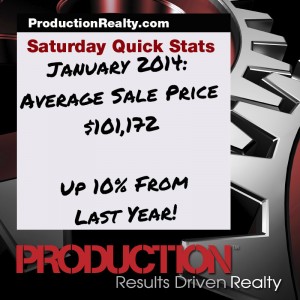 While average sale prices continue to rise, the number of homes sold has dropped.  I believe the weather has something to with that.  It is very hard to sell real estate when you have to hike up a 200 yard driveway with three foot snow drifts to show a $300,000 house.
Hint: Plow your driveway if you want to sell real estate in the winter.
This time last year, the average sale price was $91,753 with 107 homes sold.  We are up to $101,172 but only sold 92 homes. This is a 10% increase over last years average sale price.