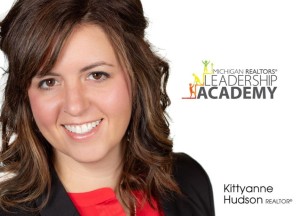 Kittyanne Hudson Accepted into Leadership Academy
We are excited to announce that Kittyanne Hudson has been accepted into the very exclusive Michigan Realtors Leadership Academy. Only 14 Realtors from the entire State of Michigan are accepted into the Leadership Academy this year. Kittyanne Hudson is the first and only Realtor accepted from the Jackson Area Association of Realtors.
Kittyanne Hudson's leadership, community involvement, and commitment to the Realtor Profession has not gone unnoticed. She was awarded Realtor Rookie of the Year and has continued to excel and grow her business in the Jackson Community that she loves and call home.
Michigan Realtors Leadership Academy
The Michigan Realtors Leadership Academy develops leaders who have demonstrated leadership potential through job-related and community activities, creating a network of industry experts across the state who are actively involved in improving our Association and profession.
Objectives of the Michigan Realtors® Leadership Academy:
To identify emerging Realtor® leaders and potential Association leadership
To empower those individuals to maximize their leadership potential
To encourage those individuals to effectively participate in Association committee/leadership roles
To ensure those individuals are avid advocates for the real estate industry
Michigan Realtors Leadership Academy Class of 2020
Hassan Ahmad, Dearborn
Melissa Botsford, GMAR
Michele Brown, GKAR
Karin Buda, SWMAR
Aaron Fox, GLAR
Kittyanne Hudson, Jackson
Renae Johnson, GMAR
Rachel Major, GRAR
Bryant Mitchell, GRAR
Tracy Rose, Ann Arbor
Jaye Sanders, GMAR
Kellie Sergent, Traverse City
Devon Smith, GMAR
Carrie Vos, GRAR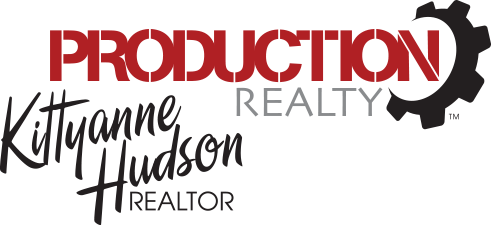 Get to know Kittyanne Hudson, Realtor with Production Realty
2019 ROOKIE OF THE YEAR! as presented by the Jackson Area Association of Realtors
I am a lifelong resident of Jackson, Michigan and do my best to enjoy every aspect the community may offer. Whether it's kayaking the rivers, strolling down the many trails and paths, or driving as far as possible down the fairways; I truly believes in Jackson. The improvements abound in this beautiful town! As a young professional in an epicenter of development, I am pushing to provide her clients with simple, yet innovative, real estate solutions. My background in business, personnel management, property and project management and customer service are sure to keep propelling me in this ever exciting industry! I am dedicated to inspiring and educating buyers and sellers in Jackson County and surrounding areas!
2018 
A great year for real estate! Kittyanne has been an active participant in many community events, volunteer opportunities and committee positions with the Jackson Area Association of Realtors (JAAR). Beyond closing more than 45 transactions this year, Kittyanne helped coach her daughters 8U softball team, partnered up with the JacksonYPN to provide transportation for international artists painting in the Bright Walls Mural Festival, and assisted local breweries and wineries at the annual Art, Beer, Wine Festival at Ella Sharp Park this summer. She served with dedication on both the Golf Outing Committee and the Young Professionals Network Committee at JAAR. Without missing a beat, Kittyanne invested back in the community that she was working, living, and growing within!
*** 51 Transactions totaling $5.6 million in sales volume! ***
Kittyanne Hudson, REALTOR
Production Realty
517-745-8768
Kittyanne@ProductionRealty.com