HUD Home For Sale in Jackson MI – Real Estate Video Tour
Ben Latocki gives a tour of a fixer upper in Jackson MI.  Check out this great deal on this HUD home for sale in Jackson MI.  Call for a tour of this HUD Home today. 517-879-4141.  Details Here.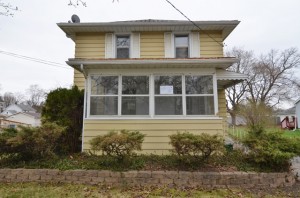 HUD home is ready for you to move in! FHA Case #263-436123. Disclosures: Evidence of defective paint, Property is NOT located in a FEMA Special Flood Hazard Area but is listed as a moderate to low flood risk. Please refer to www.FloodSmart.gov for additional information regarding flood zones and insurance.
Recommended Repairs: REPAIR DAMAGED DECK, REPLACE DETERIORATED ROOF, REPAIR DAMAGED PLUMBING SYSTEM. LBP Disc.