For a FREE list of all Land Contract homes available, please fill out this form.
Land contracts require at least a 10 – 20% down payment.*
Call Production Realty for all the details.
517-879-4141
*Subject to credit, and Seller approval.  Call for details.
What is a Land Contract?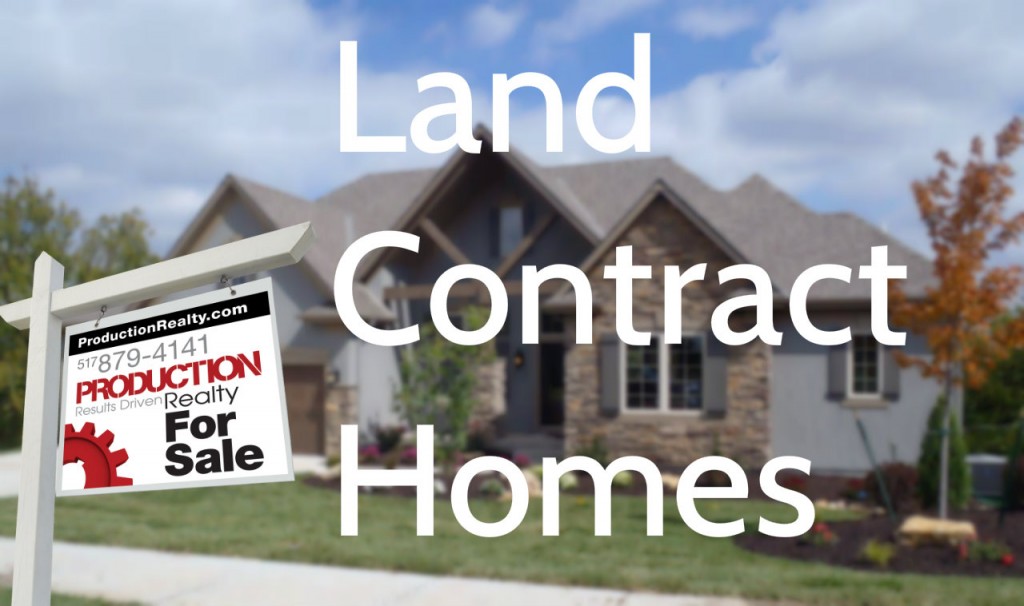 Land Contract homes can be bought without using a bank or mortgage lender.  The owner of the property sell you their home, and acts like a lender in that you give them  down payment and then continue to make payments to them until the entire purchase price is paid in full.  There are many laws governing land contracts, so make sure you speak with your attorney before you sign on one.