Why do I need a Realtor to buy a house?
You've finally made the decision to buy a home, and you know what needs to be done. You need to get pre-approved and choose a Realtor. You probably aren't sure what you are looking for specifically in an agent, but when you've made an expensive purchase in the past (cars, furniture, appliances), you've appreciated the salespeople who were knowledgable, personable, and available. These traits are magnified during the home buying process. Why? Because you are about to start a long-term relationship with someone, so you need to make sure you are compatible. It can mean the difference between cruising into the closing room with confidence or feeling like you just rode the Tilt-a-Whirl at the local fair.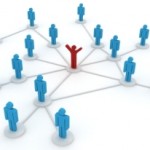 Choosing a Realtor. There are a lot of Realtors out there to choose from. How do you decide who to use? Ask your friends, neighbors, parents, and colleagues who they used. The great thing is, these resources will be honest with you. They will tell you how much they liked- or disliked- their agent. You can take that information and research the Realtor online. Read their profiles, view their listings, see if they have any reviews…. Real estate is a service-oriented business. Realtors work for their clients, and their client is you. You need to feel like you are important and valued. So, when you reach out to an agent, what happens? Does the agent respond to your inquiry right away or does it take 24 hours? Then once you do make contact, do you get to talk to that person or are you shuffled over to different assistants who aren't familiar with your needs? When you find a new listing, is your agent willing to get you in to see it right away, or do you have to wait a couple days and hope it doesn't sell before then? Communication is key. If you feel like your questions are being answered quickly, truthfully and intelligently, and you feel comfortable with him or her, then you found a good Realtor to move forward with.
Realtors Find Houses. You are probably scouring the internet for homes on the market. You've found good sites, like Trulia, Zillow and Realtor.com, but you've also stumbled upon some auction sites, some pre-foreclosure sites, and some that ask you to pay for a list of homes. How do you know what is legit and what isn't? Ask your agent. Realtors are members of the local Multiple Listing Service (MLS). The MLS is the #1 resource for trusted information, and that information is fed to other trusted sites like the ones listed above. But agents also know there are a lot of scams out there, and Realtors are able to guide you through (or away) from those. Craigslist is one to be careful of- some postings are legit, some are not. And do you know how an auction works? Did you know there is a huge difference between an "auction" on sites like HudHomeStore.com and sites like Hubzu? Did you know that each of these speciality sites can have implications when it comes to your financing and inspections? HUD homes are sold by the government, and they aren't a big deal to buy, but they do have a couple minor caveats that your agent is familiar with. Other auction sites, however, have some caveats that are a huge deal and could spell disaster if you aren't made aware.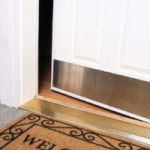 Realtors Open Doors. Yep, we do that, but Realtors do so much more than unlock the door. When you walk in the door, you are probably looking at the decor and furniture first, and then the layout of the home. A Realtor skims over the decor and looks intensely at the ceiling for possible leaks, chipped paint, if the trim is missing, if the basement wall is bowed, if the mechanicals are updated, if the electricity is a mess, if the windows are newer, the roof is good, the doors are solid, the list goes on and on. Realtors also study the house to see if the property condition is suitable for the financing program you are qualified for, if it is a solid investment, and if the property can pass an appraisal. It's kind of like being a top-ranked chess player; chess players can predict the moves before the play is made. Realtors are trained to do the same.
Agency Relationships. An entire post could be written on this, but this is a quick overview: If your agent is acting as a buyer's agent, they represent you and keep your best interests in mind. If they are working as a seller's agent, they don't worry about your needs as a buyer; their allegiance is to the seller. Calling the name on the sign in front of a house means you are calling the listing/seller's agent. The listing agent wants to sell their client's house for as much as they get. So if you are looking for insight into whether or not the asking price is reasonable, don't ask the listing agent. And if you want to know if the house is the best investment for your money, don't ask the listing agent. The answer will always be yes. So if you're buying a house, use a buyer's agent.
Loyalty. There is a lot of behind-the-scenes work that an agent does. Realtors don't have a 9-5 job. It's more like an All. The. Time. job.  Agents respond to your emails and texts no matter what they are doing- eating dinner, attending birthday parties, chaperoning field trips, waiting in lines, enjoying vacations… everywhere the agent goes, they are working. Realtors drop everything to show you a house the day it hits the market, and are constantly searching and asking about listings on your behalf. So when you attend an open house and write an offer with the agent hosting it, or you call the name on the sign, or you suddenly drop all communication because you found a new agent, it hurts. Realtors don't get paid until you close your deal. All the answered questions, shared guidance, gas used to drive to showings, and the time away from families and other clients, all of that was done at no cost to you. So please, be a loyal customer and stick with the Realtor you chose. They earned it.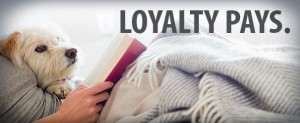 Referrals. Plain and simple, if you liked your agent's work ethic and appreciated his or her expertise, don't keep it to yourself. An agent's business begins and ends with you. If you are happy with your agent, please share. After all, isn't that how you found your Realtor to begin with?

REALTOR is a registered trademark of the National Association of REALTORS