It's Winter – List Your House Now!
Common belief for years has been that the real estate market slows down in the wintertime, showings are sporadic, and no one wants to move in the wintertime.
I used to agree… until this year.
Holy cow, are we busy!
I've talked to many other agents at other companies and they are all saying that so far in 2014, they are crazy busy with buyers.  This is great news, except for one thing: WE NEED LISTINGS!
I get it. Every time I shovel my driveway and look out at my landscaping completely covered by 3 ft snowdrifts, I understand why sellers don't want their home on the market.  Whenever I see the brown salty snow tracks on my kitchen floor, or the filthiness of the cement in my garage, I understand. But you know what? So do the buyers!
So really, it's very simple. Buyers are buying. RIGHT NOW. Contact your agent, list your house, follow the tips below, and get ready to move.
1)    Plow your driveway and sidewalk before every showing. Nothing turns buyers off more quickly than getting stuck in your driveway. Seriously.
2)    Showcase your landscaping by displaying summer, fall, or spring pictures. Buyers know there is something growing outside those windows under the snow, so don't leave it up to their imagination. Show them the beauty that is in store for them.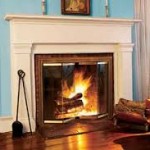 3)    Have a fireplace? Have the fire going. Winter is all about warmth and coziness. Nothing says that more than a roaring fire in the hearth.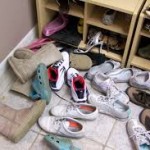 4)    Organize your mud room. People want to see that all your boots, gloves, winter coats, and everything else aren't overflowing into the next room. If you keep it organized and clean, people will feel like the space is ample for their needs.
5)    Turn the heat up. Nothing is worse for buyers and their agents 
than showing a freezing cold house.
If you've been on the fence about listing your house, or if you've been waiting for the weather to break before listing the house, stop it. Buyers are plentiful; inventory is not. Go against the grain and list your house now. With fewer houses on the market, you will have an even greater chance of selling quickly. So do it now… before the snow melts.