Average Sale Price up 20% in Jackson Michigan
"2013 has been an excellent year for us. We are excited to see the real estate market continue its upward trend."
-Ben Latocki, Broker/Owner of Production Realty
2013 Market Statistics
The average sale price for a residential home in
Jackson County ended up at $111,875.
This is up from $93,006 in 2012, and $88,543 in 2011.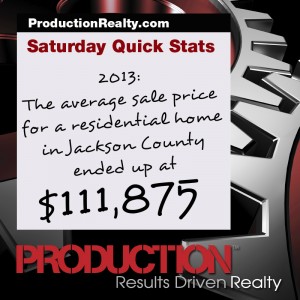 This is a vast improvement from our lowest point in 2009 when our average residential sale price was only $75,688. The last time we saw home values at this level was in 2007.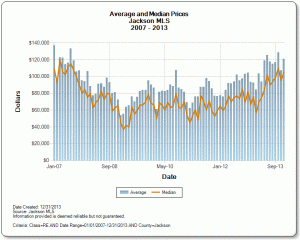 Another statistic I like to keep an eye on is the number of houses sold.

1,973 houses sold in Jackson County in 2013.


This is higher than last year; last year we sold 1,853 houses.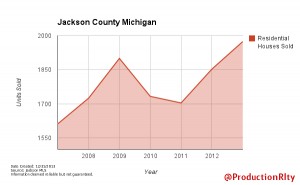 With values and production increasing, we are very excited about the year to come.