Trust a Realtor's Expertise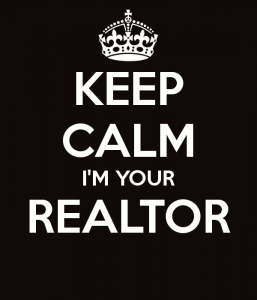 My husband and I attended a surprise birthday party last night, and one of the guests was a fellow Realtor® from a different firm. We spent the evening talking about everything from soccer teams to office pranks when the conversation eventually turned to real estate. He mentioned one of his frustrations is when someone hires him to list a house, asks for his advice, and doesn't follow it. Then, after six months or longer on the market, the seller decides to switch agents, and that new agent tells the seller the exact same thing, the sellers listen and the house sells instantly.  The new agent gets paid, the old agent gets nothing. I can't tell you how often that happens, and it isn't fun.
The agent we spent the evening with has been in the business for over 25 years. I've been at it for over a decade. We're both Associate Brokers and have closed hundreds of deals. I think that qualifies us as being experts in our field. This is our profession, and we take it seriously. We expect that when people hire us to sell their home, they do so because they consider us to be experts. So when that expert makes suggestions to make a home more marketable, why wouldn't it be taken seriously? If you don't trust your agent's expertise, don't hire him or her. Choose one that you will listen to and take advice from. You should trust a Realtors expertise.
Below are common suggestions or comments that Realtors make, but Sellers don't always want to hear: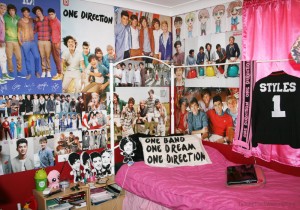 Paint:  It's awesome that your daughter got to paint her room purple and green, and then posted One Direction posters all over it, but please take the posters down and repaint it to a neutral, more appealing color. I'm thrilled that you love UM so much that you painted a giant M on your basement wall, but my buyer is a huge MSU fan and you totally just turned him off. Please paint over it. And I also understand that a buyer is just going to repaint the whole house anyway, so it really shouldn't matter if the walls are ugly, dinged, or dirty, but it does matter. It REALLY matters. Please paint. And when you do so, don't paint for your taste. Paint for a buyer's taste. This means neutral colors- soft browns, tans, light yellows, and whites. Not red, navy, orange or forest green.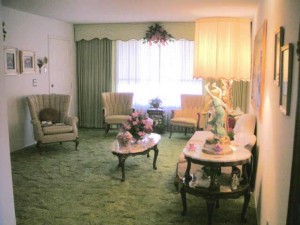 Carpet:  I know you heard that a carpet allowance is a good idea, but it really isn't. As a buyer's agent, if I see a carpet allowance, I immediately think two things before I even step foot in the house: It's gross and I can deduct that amount immediately off the list price. So just go ahead and replace the carpet before you list the house. And again, pick a nice neutral carpet. If you aren't sure what to pick, ask the carpet store what their most popular product is. You can't go wrong with that.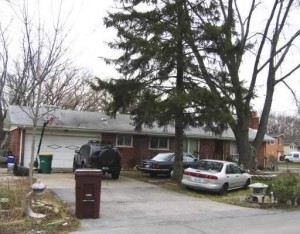 Curb appeal:  I realize that you've outgrown your house and that's the reason you're selling, but please don't advertise how much you've outgrown the house by parking the car in the yard, leaving your lawnmower next to the front door, your rake and trimmer leaning on the railing, and junk heaped up on a trailer haphazardly positioned under a dead tree. Agents ask their buyers to do a drive-by before scheduling a showing, and your mess will ensure that a showing won't happen. If your mailbox is broken, fix it. If your door needs to be painted, paint it. If your yard is trashed, clean it. If you are missing one shutter and another one is dangling, do something about it. I'm not saying you need to make your yard into a landscaping masterpiece. I'm saying you need to make it look like you take pride in where you live.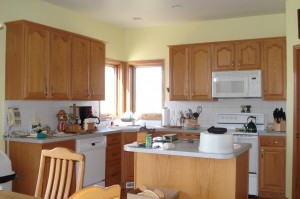 Staging:  Sometimes when I say we need to stage the house better, it's code for "you need to get rid of some of the stuff in here so people don't think you're a hoarder".  I always tell people that they are going to have to move it all anyway, so why not start packing, organizing, and deleting now? A house shows so much better when it's partially furnished. You want people to see how furniture fits in the room, but you don't need every end table, lamp, shelf and chair to do that. Grandma's angel collection in your buffet is sentimental, but not appealing. The three couches crammed in the living room might be great for your family movie night, but not for potential buyers. And I know it's called a storage room for a reason, but really? Buy some totes for that stuff. Get rid of the knick knacks. Organize your closets. Trash the junk. The idea is to show that although your house is lived in, it is loved and spacious enough for a new buyer's needs.
Sentimental Value: It saddens me to go to a listing appointment and hear about how the seller's parents grew up in the house, raised their kids, and put years of sweat and hard work into maintaining the house and now the kids must sell it because mom and dad have passed away. All of life's celebrations and triumphs have been woven through that house, and now we have to sell it. It's the worse thing I'm tasked with in real estate. I'm basically being asked to sell someone's memories. It sucks. But what's worse is when I have to explain that their sentimental value is of no value. The price of the house won't change because Grandpa made the cabinets in his wood shop 40 years ago. The fact of the matter is, those cabinets will probably be one of the first things to go when a buyer starts to remodel. I'm sorry. That's just how it is. As the seller, you need to take a very non-emotional approach to this process. The house will always be how you remember it in your mind regardless of what someone else does to it.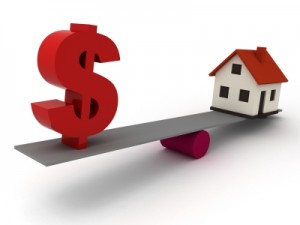 Price: I've written before about the three things that sell a house – Condition, Location, and Price.  Often it comes down to price. What is a buyer willing to pay? If the location is bad, the price goes down. If the condition is terrible, the price goes down. If your house isn't selling, it's because of the price. It's ALWAYS the price. Think about it- if it was only $1,000- would someone buy it? Yep. If your house is being marketed correctly and you aren't getting showings, it's because of the price. If you are getting showings but no offers, it's the price. It's not your agent's fault that the house isn't selling. We can't control the market and what buyers are willing to pay. If the house isn't selling it's because the price is too high. Period.
Selling a house isn't easy, and it's not fun. It's hard to look at your personal space as someone's new space. It's difficult to accommodate someone else's taste when you are still living with your own. But this is what selling a house takes. Chances are this isn't something you do often, which is why you hired a Realtor® . Our job as an agent is to sell your house, but we can't do it without you. If you truly want to sell, you need to flatline the emotions and take a pragmatic look at what it will take to get to the end goal.  So listen to the suggestions. Trust your agent, trust their advice, and trust their expertise. You'll be glad you did.